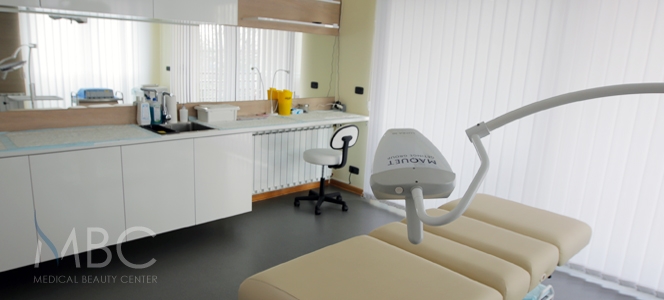 Medical Beauty Center is headed by Dr. Marija Balkovic, world renowned surgeon for hair transplant, plastic, aesthetic and reconstructive surgery.  Dr. Balkovic is the first surgeon in Serbia and the neighbouring region, and among the few first in the world, to offer the FUE method of hair transplant.  Following the latest and most advanced techniques in her field, specializing abroad and in Serbia, she contributed to significant improvements in hair transplant procedures that have been implemented around the world, resulting in more precise procedure and better, more natural results.
With over a decade of experience and more than 1500 extremely satisfied patients, Dr. Balkovic perfected FUE method into FUE PRECISE procedure that achieves perfect results and fully satisfied customers.
Medical Beauty Center is a modern clinic in an exclusive locale that guarantees all our clients discretion and great comfort.  It is easy to find, with enclosed parking in a gated complex.  It is equipped with modern operating room and the latest technology serving all the beauty and health needs of our patients.  Interior is specifically designed to offer our patients great comfort and privacy before, during and after the surgical procedure.  We take the utmost pride in offering extreme professional approach and bringing you every comfort and personal care that makes all of our patients feel as if they are at home.
In MBC we present you with a team of experts in reconstructive, plastic and aesthetic surgery that offers a wide range of procedures from hair transplant, aesthetic surgery to anti aging treatments.  Decades of experience, world renowned results and the highest level of service make MBC clinic the leader in its field in the whole region!
 
Experience, knowledge and professionalism for great looks and health,
Yours MBC