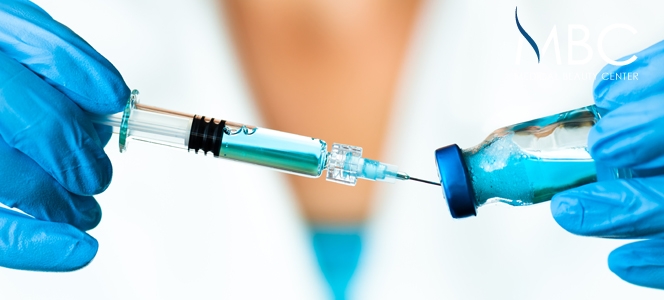 First signs of hair ageing can appear as early as in our thirties. Skin loses elasticity, and hair loses thickness and shine.  Mesotherapy is a process of injecting "cocktails" of active substances into the middle layer of skin.  This allows us to naturally restore skin structure and hair follicles are part of that skin structure.
Hair Mesotherapy revitalizes damaged hair, reduces daily hair loss, improves quality of existing hair and stimulates growth of new hair follicles.
Indication:
Targeted treatment of male and female alopecia.
Diffusely thinning hair.
Hair loss due to stress, poor diet and after infections.
Hair loss after pregnancy and during menopause.
Commonly used active substances:
Phosphatidylcholine – it stimulates growth and multiplying of epithelial cells of hair bulbous, extending the androgen hair growth period.
Minoxidil, increases circulation and with increased circulation it nourishes the hair follicles better, and increases the period of hair growth.
Riboflavin (Vitamin B2) – it protects hair, eyes, skin, nails and muscle health.
Superoxide dismutase (S.O.D.) – antioxidant, improves immune system.
Amino acids, zinc, biotin, etc.
Number of treatments is individual and depends on the quality of hair and skin.  Procedure lasts fifteen to thirty minutes. First results can be seem after a month.
Side effects are extremely rare.
Results:
Completely natural look, increase in self confidence and overall well being!
Experience, knowledge and professionalism for Your great Looks and Health!
Yours MBC